About Petra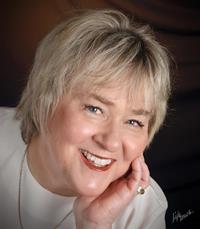 Hello!
People ask me what makes me different from other speakers. Here's what I've heard from people who have heard me speak: They said that I speak to people from my heart; that I touch them; that I inspire them; that I have the ability to teach them something that is very common, yet make it new. They said that I click with audiences because I seem to be like them; that I am genuine and honest; that I make them laugh and think and feel all at the same time; and that when I stop speaking, they want more.
Customer service is my passion. I believe that great service moves mountains, both on the job and off. It's about doing right, giving a hoot and treating people well.
Petra Marquart
Petra's Experience:
Internationally recognized keynote speaker
Principal at Petra Marquart and Associates
Previous: Vice President of Operations for Krohn Management Corporation
Professional Development Coordinator in the Customized Training Department at Hennepin Technical College
Bachelor of Arts in Communication
Listed in Who's Who of American Women
Author of the best seller, The Power of Service: Keeping Customers for Life.
Service consultant to Mayo Clinic
Have Questions?
Interested in learning more about having Petra speak at your next event?
LEARN MORE
Testimonials
"I'm not sure why we bothered with the rest of the conference when all people talked about for the next two days was Petra Marquart. You grabbed them by the lapels at the start of your talk and riveted them to their seats until the end. The best comment was, 'I want to be that woman's agent.' Thanks for a job very well done."

Don Feeney
Research and Planning Director Minnesota State Lottery