Associates in Service
Lonna Mosow – Well-being, Energy and Stress Management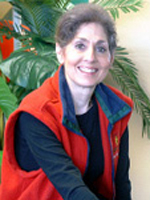 Great service depends on energy and energy comes from within. Lonna is an internationally know expert and speaker in wellness, fitness and peak performance. She can help your workforce find its zeal and put passion back into people's commitment to performing at their best.
In addition, Lonna – who is known as the Mother of Twin Cities Fitness and was voted one of the top 100 trainers in the country by Men's Health Magazine - works with health clubs, fitness studios and Pilates' centers around the nation teaching and certifying participants in The Pilates Method and the Art of Teaching. With over 30 years in the business, some of the most successful health and fitness professionals in the country have been influenced and inspired by Lonna.
---
Ed Penney – The Spirit of Service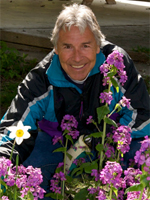 The road to providing genuine service is a journey of the spirit. Your willingness to sacrifice for others depends on your own life spirit and its connection to others. Ed shares the path he is walking and the need for alignment within one's self and with others. Service is simply an extension of that alignment that ultimately leads individuals and organizations to wholeness. Ed has influenced audiences for over 30 years with his authentic style and genuine rapport.
---
Sue Morem - Professionalism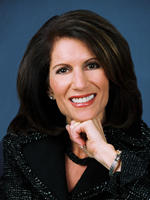 Sue is a master in helping people achieve their best self. From first impressions to the powerful image people create in their day-to-day performance, Sue has the skill and experience to bring out the best in others. Author of the critically acclaimed books, How to Gain the Professional Edge (featured on the Drew Carey show), How to Get a Job and Keep it, and 101 Tips for Graduates, she brings skilled insight to audiences through her "warm and witty" presentations. After 20 years of experience speaking to groups across the nation, her message moves people to take ownership of their own success as well as renews their commitment to the success of their organization.
---
Marilou E. Thibault - Service, Interpersonal & Executive Communications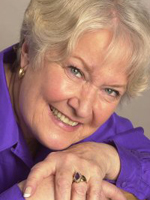 Effective, interpersonal communications is at the heart of every relationship. Whether it's between you and a potential customer, you and a colleague or boss, you and family members--well, you get the idea. Marilou has been a professional communicator in all kinds of settings: as a TV reporter/anchor, as a trainer for businesses large and small, as an executive coach, as a motivational/keynote speaker. Providing exceptional service begins with effective communication, and with 20 years of experience and rave reviews from audiences, Marilou can show you how!
---
Mary Quain - Communications Consultant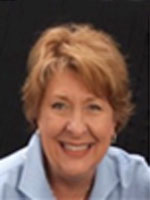 One of the most powerful aspects of great service is effective and efficient communication at all levels of your organization. Mary is our expert in strategic communication planning and implementation and her expertise can transform your flow of information both internally, and externally. Often when service issues arise, it's because of a systemic communication snag. Mary's advice and counsel can help you clarify your avenues of information and streamline the processes that power that communication to those who need to know.